Deborah Kosits, Co-chair
Emmett Watson, Co-chair & Board member
David Ames, President, Ames Realty Trust
Clem Clay, Director, UMass Extension Agriculture Program
Gary Henrickson, President and Owner, FiveMaples
Greg Horner, Sr. Program Officer, The Cedar Tree Foundation
Michael Smolak, Jr., Owner, Smolak Farms
David Ames, Jr. is a retired banker who has lived in Cambridge, Massachusetts for the past 40 years. As the President of a family land trust in North Easton, Massachusetts, he worked closely with Land For Good to transition the trust's 40 acres of fields from hay to a family-run organic farm, Langwater Farm. The outcome has been a financial and esthetic success and is greatly appreciated and highly valued by residents of the North Easton area. David is married and has two grown children.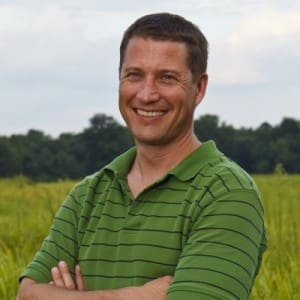 Clem Clay, Director of the UMass Extension Agriculture Program, is a Vermonter with degrees in soil science and public policy. He was most recently formerly Executive Director of Grow Food Northampton (MA). With the Trust for Public Land, he worked with teams in Vermont, New Hampshire, Massachusetts, and Connecticut to permanently protect working farms and forests throughout New England's largest watershed. Clem is passionate about food, farming, and maintaining New England's agricultural landscape and heritage.
Michael Smolak, Jr. has owned and operated Smolak Farms of North Andover, Massachusetts for over forty years. This diversified farm includes a farm stand, bakery, several pick your own enterprises, and offers educational programs, events, and a dinner series. He is a member of the Massachusetts Agricultural Board. Until 2017, he served for many years on the Farm Service Agency State Committee in Massachusetts, as a presidential appointee under Presidents Obama and George W. Bush. He is active on numerous boards and organizations. Land For Good has been part of his life since its inception and Mike has served as a board member for several years. Read a 2018 profile in Northshore Magazine here.
Emmett S. Watson has deep experience working on major philanthropic campaigns in North America, first at Columbia University where he was Director of Planned Giving for 20 years including a $2 billion capital campaign, and then as Director of Planned Giving & Associate Director External Affairs at the Museum of Modern Art for 18 years, retiring in early 2015. During his time at the Museum, Emmett worked on a successful $858 million capital campaign, the largest in its history. Emmett is a movie and theater buff and philanthropist. He and his wife, Jamie, an architect and designer, divide their time between New York City and an historic house in New Hampshire. He is passionate about Land For Good's mission believing that farm succession, local and healthy foods, land preservation and an energy sustainable future are inextricably connected.