Finding secure access to land is the top barrier for a new generation of farmers looking to gain ground. About 61% of beginning famers report that access to land is their biggest challenge, according to the National Young Farmers Coalition.
Farm link programs and services help beginning farmers and farmland owners connect with each other and facilitate an introduction – providing unrelated parties with a way to meet. These programs serve farming and non-farming landowners, transitioning or retiring farmers, and beginning and established farmers of all kinds.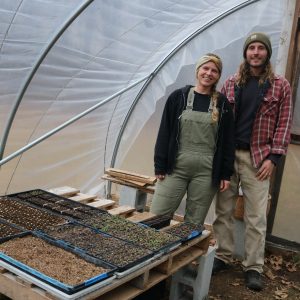 photo credit Monica Busch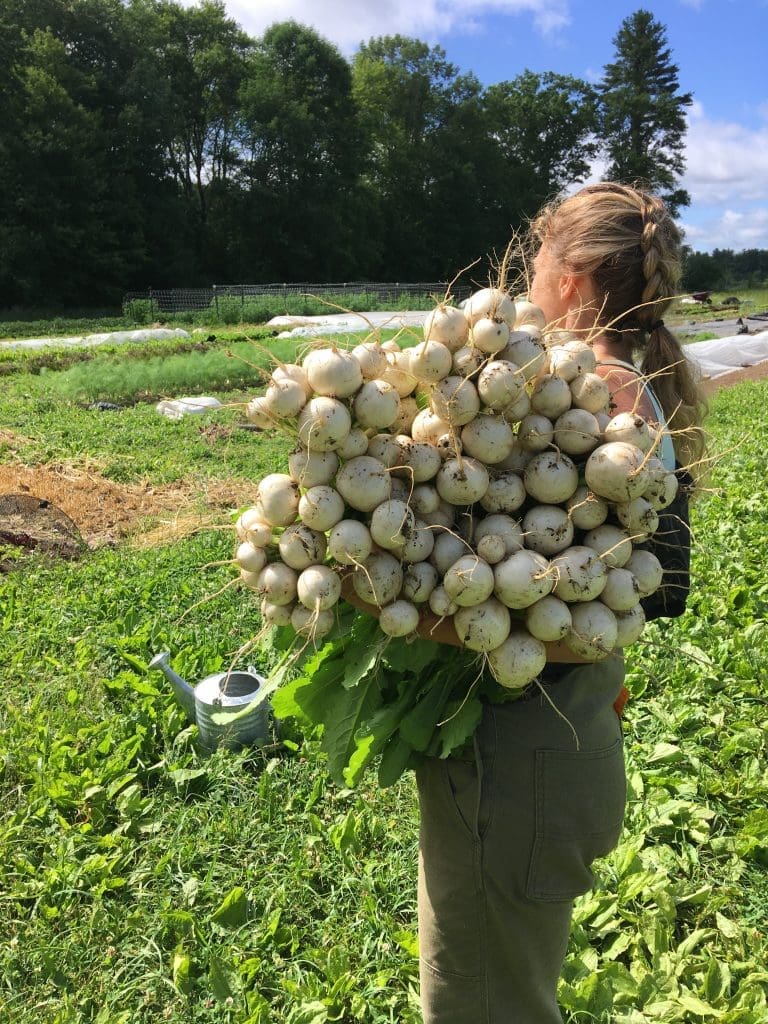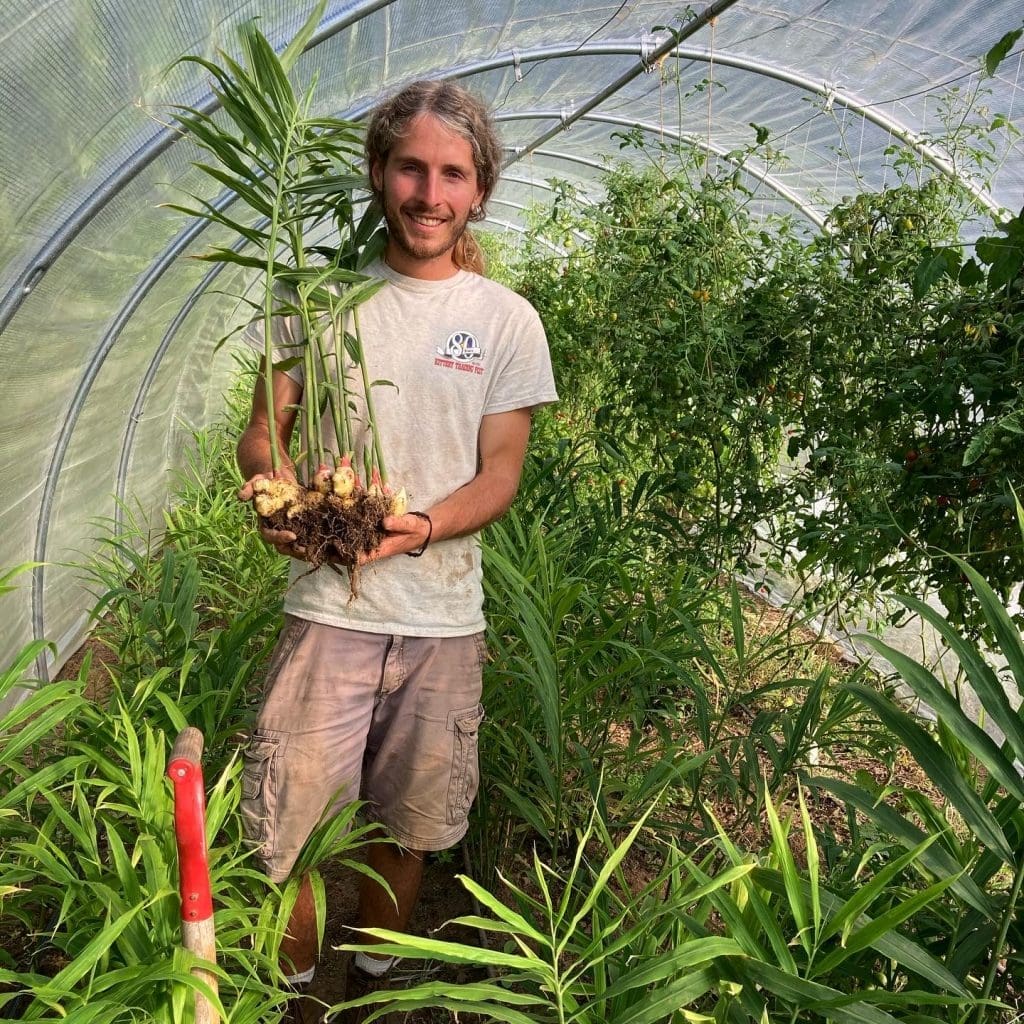 Cara & Michael run a small organic farm growing diverse vegetable crops, herbs & flowers on leased land we helped them find and secure. Photo credit Free Living Farm
Farmers like Cara and Michael.
Free Living Farm owners Cara Germain and Michael Zueger run a small organic farm growing diverse vegetable crops, herbs, and flowers for their community in Central Massachusetts on leased land we helped them find and secure.
The biggest obstacle has been and continues to be the search for permanent land," shared Cara. "We are still leasing land, and we are very happy with the property and how our farm has grown by having access to leased land.
Cara and Michael connected with a landowner through New England Farmland Finder, a farmland listing and linking program that we established and manage with a collaborative of partners. The program helps connect farm seekers to available farm properties, resources and services, and in this case, a referral to our field agent in Massachusetts who provided critical technical assistance.
"We first asked a neighbor if we could use part of his hay field, and he was willing to have us farm there; however there was no housing, water, or electricity," recalled Cara. "We checked off what we were looking for on New England Farmland Finder, and one day the perfect property was emailed to us. We connected with the landowners, had a few interviews, and eventually they chose us to farm their land!"
Cara and Michael worked with Jae Silverman, our field agent in Massachusetts, to clarify their goals and objectives, improve their lease agreement, seek referrals, and draw on resources and expertise of our full team.
Jae was super knowledgeable, and I felt he had our best interest in mind," shared Cara. "Talking about what we are looking for when it comes to land helps get those feelers out as well as gives another set of ears and eyes the opportunity to help in your search."
Increased interest in buying local produce, combined with a pandemic that has forced many to stay close to home, led to a nearly 38% increase in the farm's community supported agriculture or CSA shares last season. Now a year later, that growth has been sustained, with the farm retaining its new customers year-to-year.
After last season's high demand for locally produced food, Cara and Michael seek to expand their business and need help searching for larger or additional farmland with secure, long-term tenure.
We would love to invest in infrastructure, water and perennial crops, however, without knowing where we will be farming 5 years down the road, we do not want to make those big investments just yet," explained Cara.
Cara and Michael continue to work with Jae in their search for larger or additional land with hopes to introduce perennial crops, fruit trees, and livestock.
New England Farmland Finder is managed by the New England Farm Link Collaborative that includes Connecticut FarmLink, Maine FarmLink, Land For Good, and Vermont Land Link.