Upcoming Events
Land For Good staff continue to host online mixers, workshops and training across the region with local and regional partners. For Q&A or individual assistance, check our virtual office hours available below. We remain committed to carrying our shared work and mission forward while taking necessary health and safety precautions amid COVID-19 to protect our team and the communities in which we live.
For in-person training, we will adhere to all current COVID guidelines and follow state, local, and venue-specific mandates. Masks will be required. We have selected our venues with safety concerns in mind to allow for social distancing, and we are limiting the number of participants. We will revisit our policies policies and protocols prior to events to protect the health and safety of our staff and participants. Please do NOT attend if you are feeling ill or have had a known COVID exposure.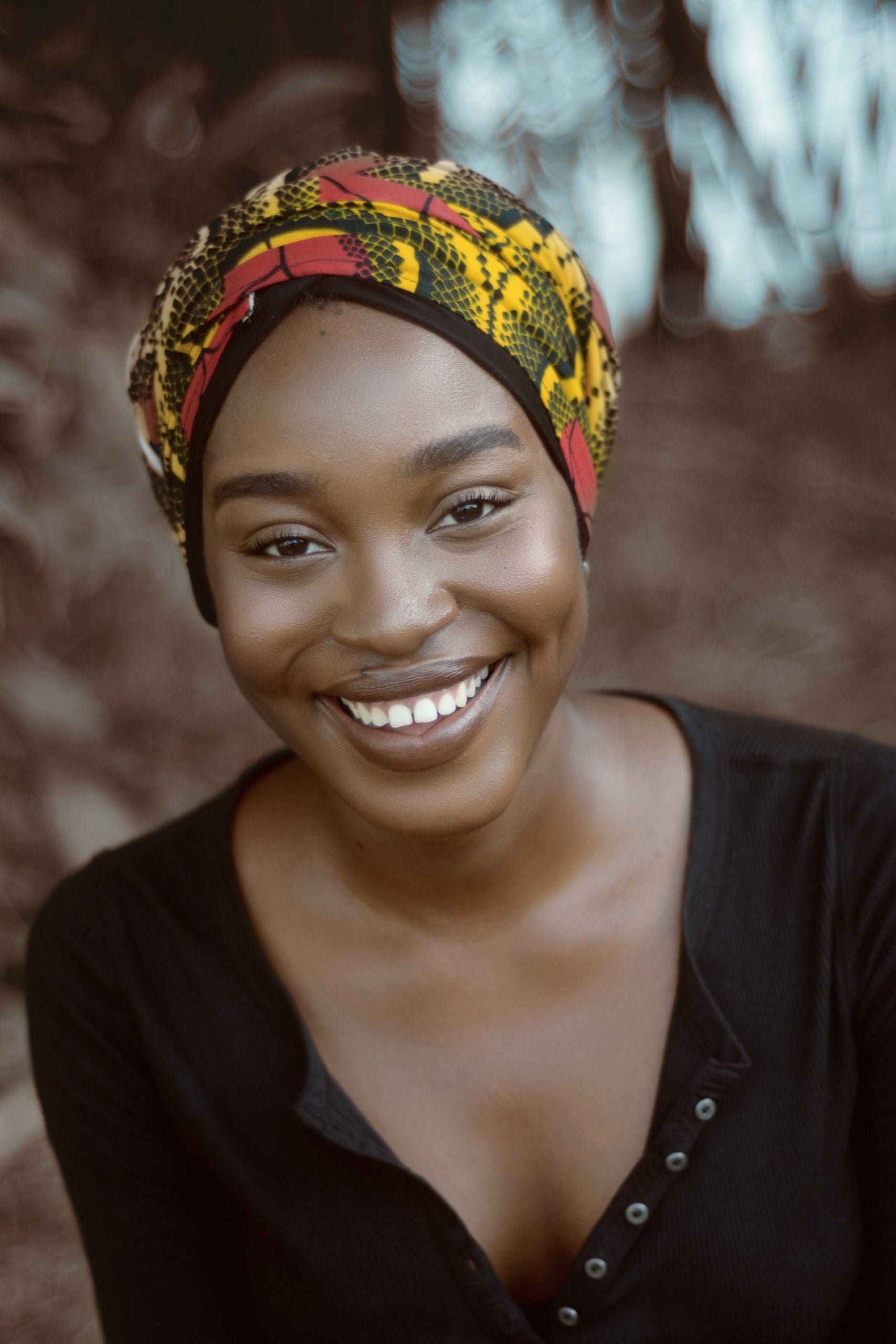 Acquiring Your Farm training series – Virtual
next session February 2, 2022
6:30 – 8:00pm
Learn more or Register now
Six-session training series for aspiring, new and beginning farmers to learn how to identify goals and set financial parameters, review pros and cons of owning versus leasing, conduct a land search, assess farm properties, discover keys to successful communication, and more. A thorough introduction to the complex issues of farmland access and tenure to put you in a position to make a plan and take next steps toward getting on farmland and gaining more secure tenure. Topics include: farmland tenure, identifying your goals, affording farmland & financial preparedness, owning vs. leasing, finding farmland, communication and negotiation, and more. Sliding-scale registration fee allows more access to events by paying an amount that fits one's budget. Those who pay the suggested rate will help support the participation for others. The suggested registration fee is $50. Funded as part of the Land for Farmers project, funded by the USDA National Institute of Food and Agriculture through its Beginning Farmer and Rancher Development Program, Grant #2021-49400-35642.
Farm Succession Planning webinar series – Virtual
next session February 2, 2022
11:00am – 1:00pm
Learn more or Register now
Planning for the future of your farm starts now! FREE four-part series for transitioning farmers and junior generation farmers to learn the basics of succession planning, including how to get started, where to find advisors and additional resources, ask questions, and get support on this challenging process. Several farmers will also present their succession experience. Farmers from across New England welcome to attend! Funded through individual donations, the Vermont Housing & Conservation Board, and the 2021 Farm and Ranch Stress Assistance Network Grant administered by the Connecticut Department of Agriculture. Grant funded by the U.S. Department of Agriculture, National Institute of Food and Agriculture.
Farm Succession School – Connecticut
begins February 10, 2022
9:00am – 4:00pm
Tolland County Agricultural Center, 24 Hyde Avenue, Route 30, Vernon, CT
Learn more or Register now
Three-session winter program for senior generation farmers to talk with peers, learn from advisors, and get support on the challenging process of farm succession and transfer planning. Are you unsure who will take over your farm? Feel like your family needs to start talking, but you don't know where to start? Have questions about retiring that you don't know how to answer? Can the farm support two generations? Succession planning is a process of exploring how to transfer the farm business and assets to a future owner. Succession school provides farmers and farming partners with the structured and sustained support to make decisions, engage their families, and organize the legal and financial mechanics. The fee is $100 per farm, including all materials and support between classes. This training is offered in partnership with UConn Extension and the Connecticut Department of Agriculture. 

This work is supported by the 2021 Farm and Ranch Stress

 

Assistance

 

Network

 

Grant administered by the Connecticut

 

Department of Agriculture

 

G

ran

t

 

funded by

 

the U.S. Department of Agriculture, National Institute of Food and Agriculture

. We'll meet in-person following all COVID-19 protocols for a three-session program on Thursdays (snow date of Friday of same week):
February 10, 2022
March 3, 2022
March 31, 2022
Farm Succession School – Massachusetts
NEW DATES!
begins February 15, 2022
9:00am – 4:00pm
John W. Olver Franklin Transit Center, 12 Olive Street, Greenfield, MA
Learn more or Register now
Back by popular demand! Three-session winter program for senior generation farmers to talk with peers, learn from advisors, and get support on the challenging process of farm succession and transfer planning. Are you unsure who will take over your farm? Feel like your family needs to start talking, but you don't know where to start? Have questions about retiring that you don't know how to answer? Can the farm support two generations? Succession planning is a process of exploring how to transfer the farm business and assets to a future owner. Succession school provides farmers and farming partners with the structured and sustained support to make decisions, engage their families, and organize the legal and financial mechanics. Hosted in collaboration with the Massachusetts Department of Agricultural Resources (MDAR). The fee is $100 per farm, including all materials and support between classes. Funded by MDAR Agricultural Business Training Program. We'll meet in-person following all COVID-19 protocols for a three-session program on Tuesdays (snow date of Friday of same week):
February 15, 2022
March 8, 2022
March 29, 2022
---
Where We've Been
It Takes A Region Conference, Northeast Sustainable Agriculture Working Group (NESAWG), November 2021
Developing Sugarbush Leases, University of Maine Cooperative Extension, September 2021
Starting Up! Accessing Resources as a Beginning Farmer, Maine Organic Farmers & Gardener Association's (MOFGA) Farm Training Project, September 2021
Food, Faith & Farms Conference with Gathering of FaithLands Advocates, August 2021
Land Access & No-Till Practices Farm Tour, Winter Street Farm, NOFA-NH and Virtual Communities, August 2021
Practicalities & Realities in Land Law, Farm Commons, June 2021
Farm Succession Planning Workshop, Williamstown Rural Lands Foundation, April 2021
Connecticut Farmland Mixer, April 2021
Farm Succession Planning Webinar Series: Gettings Started, Financial Considerations & Legal Considerations, March 2021
Land Access & Tenure Strategies Webinar, Massachusetts Urban Farming Conference, Urban Farming Institute and Massachusetts Department of Agricultural Resources (MDAR), March 2021
Making Your Farm Available to a Successor Webinar, UNH Cooperative Extension, March 2021
Harvest New England Marketing Virtual Conference, February 2021
Using Traditional or Non-Traditional Ways of Gaining Farmland Webinar, NOFA/Mass, February 2021
Connecticut Farmland Virtual Mixer, American Farmland Trust, Connecticut Farmland Trust & UConn Extension, February 2021
Finding Your Farm Webinar, UNH Cooperative Extension, February 2021
Professional Training for Farm Succession Advisors, professional development project aimed to strengthen the knowledge, skills and collaboration of a diverse group of service providers who work with—or want to work with—transitioning farm families in various ways across New England with a grant from Northeast Sustainable Agriculture Research and Education (SARE), January 2021
Land Access for Beginning Farmers, New Entry Sustainable Farming Project Farm Business Planning Course, November 2020
Leasing Land: Alternatives to Purchasing for Beginning Farmers, Berkshire Grown Winter Workshop Series, November 2020
Farmland Access & Transfer Conference, Maine Farmland Trust, November 2020
Land Access Connections: Exploring Alternative Land Tenure Arrangements for Graduates of Farmer Training Programs webinar, National FIELD School – NIFTI & AgLAN, November 2020
Community Resilience Through Local Food Security, Virtual Communities, October-November 2020
Women for the Land Virtual Learning Circle, American Farmland Trust, September 2020
Open Forum for NH Farmers, UNH Extension, September 2020
Strategies and Tools for Making Farmland Available to Farmers webinar series, Farms for the Future, American Farmland Trust, September 2020
Starting Up! Accessing Resources As a Beginning Farmer, Maine Organice Farmers and Gardeners Association (MOFGA), September 2020
Farm Succession as a Pathway For Beginning Farmers, NOFA Summer Conference, July 2020
Growing Your Farm Business Planning Course – Webinar with Massachusetts Department of Agricultural Resources, March 2020
Farm Succession School – MA, hosted by Land For Good with support from Farm Credit East and Massachusetts Department of Agricultural Resources, January-March 2020
Farm Succession School – ME, hosted by Land For Good with support from Farm Credit East and Beginning Farmer Resource Network of Maine, Brunswick ME, December 2019-March 2020
BCDI Land Seeker Meeting, hosted by Bowdoinham Community Development Initiative with support from Land For Good and Maine Farmland Trust, Bowdoinham ME, March 2020
OrganiConn 2020, hosted by CT NOFA, Middletown CT, March 2020
So You Want to Farm in Maine? Course, hosted by University of Maine Cooperative Extension, Lisbon Falls ME, March 2020
The Northern Connecticut Agriculture Summit, Enfield CT, February 2020
Farm Succession: Transferring Your Farm to the Next Generation, hosted by Greenbelt Essex County's Land Trust, Topsfield MA, February 2020
Litchfield County Farmland Mixer, co-sponsored with New CT Farmer Alliance, CT Farmlink, UConn Extension, Working Lands Alliance, and Weantinoge Heritage Land Trust, Kent CT, February 2020
Agricultural Lands: Conservation & Succession, sponsored by Bolton Conservation Commission and SVT, Bolton MA, February 2020
New Entry Sustainable Farming Project's Farm Business Planning Course, Beverly MA, February 2020
Transferring the Farm: Succession Planning Seminar, co-sponsored with Vermont Housing & Conservation Board and Yankee Farm Credit, Woodstock and Williston VT, February 2020
Landing on the Right Acre: Storytelling for and by Farmers, co-sponsored with Young Farmer Network of Southeastern New England, Pawtucket RI, January 2020
Sponsored University of Maine Cooperative Extension's Downeast Agriculture Conference: Land-Sea Connections, Machias ME, January 2020
Farm Labor Round Table with Merrymeeting Food Council and University of Maine Cooperative Extension, Bowdoinham ME, December 2019
Finding Farmland part of University of Connecticut Extension's Solid Ground Training series, New Haven CT, December 2019
New England Vegetable & Fruit Conference, Manchester NH, December 2019
Land Reparations with Leah Penniman part of Karuna Center for Peacebuilding's Engaging Peace: Reparation and Its Forms series, Northampton MA, December 2019
Farmland Access & Transfer Conference co-hosted with Maine Farmland Trust, Augusta ME, November 2019
Working Lands Alliance Annual Meeting and Luncheon, Hartford CT, November 2019
Fostering Resilient Agriculture in a Changing Climate with Vital Communities, Plainfield NH, November 2019
Sponsor of Farmer to Farmer Conference hosted by Maine Organic Farmers & Gardeners Association (MOFGA), Northport ME, November 2019
National Farm Viability Conference, Red Wing MN, October 2019
Food Solutions New England (FSNE) Network Leadership Institute, Fairlee VT, September 2019
Landowner Meeting with Bowdoinham Community Development Initiative, Bowdoinham ME, September 2019
Young Farmer Nights Series with Young Farmer Network of Southeastern New England, Smithfield RI, September 2019
Farm Succession Planning Presentation for MA Christmas Tree Association Meeting, Uxbridge MA, September 2019
Next Steps from Apprentice to Journeyperson Workshop as part of Maine Organic Farmers & Gardeners Assoc. (MOFGA) Farm Training Project, Bowdoinham ME, September 2019
Land Tenure Workshop as part of Maine Organic Farmers & Gardeners Assoc. (MOFGA) Farm Training Project, Monroe ME, August 2019
Young Farmer Nights Series with Young Farmer Network of Southeastern New England, Tiverton RI, July 2019
How to Access and Evaluate Land for Farming: A SCORE Small Business Workshop, Easton CT, July 2019
Landowner & Farmer Mixer with by New Entry Sustainable Farming Project, Beverly MA June 2019
Young Farmer Nights Series with Young Farmer Network of Southeastern New England, Chepachet RI, June 2019
Planning For The Future of Your Land Workshops, Westminster & Gardner MA, May 2019
Real Estate Professional Training, Portsmouth NH, April 2019
National Farm Link Clinic, St. Louis MO, April 2019
Making Your Land Available for Agriculture Session, Lewiston-Auburn Region Farmland Access & Growing the Food Economy Conference, Auburn ME, March 2019
Planning for the Next Successor on your Farm Workshop with Massachusetts Department of Agricultural Resources, Leominster MA, March 2019
Community Conversations: Focus on Farmers with Bowdoinham Community Development Institute, Bowdoinham ME, March 2019
Improving Agricultural Land Conservation in NH Workshop, NH Food System Statewide Gathering: Cultivating Our Collective Voice, Plymouth NH, March 2019
Harvest New England Agricultural Marketing Conference: Ensure Your Farm's Legacy: Succession and Transfer Planning Starts Now Workshop, Sturbridge MA, February 2019
NOFA-VT Winter Conference: Creative Options for Farm Access, Transfer & Conservation Workshop, Burlington VT, February 2019
Transferring The Farm Workshop, Berlin VT, February 2019
Farm Succession School, Warwick RI, December 2018 – February 2019
Getting Started on Farm Succession Planning Workshop, NH Farm & Forest Expo, Manchester NH, February 2019
The Future of Your Farmland Workshop with Mass Audubon, Middleboro MA, January 2019
Planning for the Next Successor on your Farm Workshop with Massachusetts Department of Agricultural Resources (MDAR), Foxborough  & Amherst MA, January – February 2019
Vermont Grazing & Livestock Conference: Current and Future Land Use: Understanding Easements, Opportunities and Limitations Workshop; Fairlee VT, January 2019
4th Annual Farmland Access & Transfer Conference, multiple workshops; co-hosted by Maine Farmland Trust and Land For Good, see gallery, Augusta ME, December 2018
Business Succession in Maine's Food-Based Economy conference: Dynamics of Generational Business Transfer Workshop, Portland ME, November 2018
How to Lease Your Land to a Farmer Workshop with Greenbelt – Essex County's Land Trust, Topsfield MA, October 2018
Decision Making for Your Farm's Future Workshop, Machias ME, October 2018
NOFA-MA Summer Conference: Make Farmland Leasing Work for You & Your Farm Workshop, Amherst MA, August 2018
Land Access Workshop for New Farmers, Lowell MA, July 2018
Finding Farmland: Tools & Strategies for Affordable Land Access, Unity ME, July 2018
Panel of Agriculture Support Programs, Northeast Association of State Departments of Agriculture (NEASDA) Annual Meeting, Newport RI, June 2018
Best Strategies for Keeping Your Farmland in Production, Info Night & Farmer Mixer hosted by CT Farm Bureau, East Windsor CT, May 2018
Saving Special Places Land Conservation Conference: Getting Started on a Farm Succession Plan Workshop, Alton NH, April 2018
Succession Planning Assistance: Filling the Gap, Extension Risk Management Education National Conference, Milwaukee WI, April 2018
Managing Transitions Through the Business Life Cycle, Extension Risk Management Education National Conference, Milwaukee WI, April 2018
Navigating Your Farms Future: The Basics of Farm Transfer Planning Workshop, Westmoreland NH, March 2018
NH Farmland Access Info Night & Farmer Mixer, North Hampton NH, March 2018
MA Real Estate Professional Training: Tools & Resources for Working with Farms with Commercial Agricultural Potential, Greenfield MA, March 2018
 Southeastern Massachusetts Agriculture Partnership (SEMAP) Food & Ag Conference: Land Access For Beginning Farmers Workshop, Dighton MA, February 2018
 Yale Food Symposium: Food Security Requires Land Security Panel, 

New Haven CT, February 2018

NH Farm Transfer Planning Workshop, Durham NH, February 2018

Land Access Bootcamp,

 Midwest Organic & Sustainable Education Service (MOSES), La Crosse WI, February 2018

NOFA-VT Winter Conference: Farm Succession Planning Workshop & Innovative Models for Land Access Workshop, Burlington VT, February 2018
New England Vegetable & Fruit Conference, Manchester NH, December 2017
Land Access for Farmers Workshop with New Entry Sustainable Farming Project, Lowell MA, December 2017
Maine Farmland Access Conference, Augusta ME, December 2017

Leasing Your Land to a Farmer Workshop, Montpelier VT, November 2017
Leasing Your Land to a Farmer Workshop, West Lebanon NH, November 2017

Farmland Access Info Night,  Bedford NH, November 2017
Feast on This! Film Festival & Panel Discussion, Keene NH, November 2017
NH Association of Conservation Districts' Working Lands Conference: Increasing Farmland Access and Building Stronger Farms Through Conservation Workshop, Keene NH, November 2017
Farmland Access Info Night, Haverhill NH, October 2017
Common Ground Fair: Negotiating Leases Workshop & Farm Succession Planning Workshop, Unity ME, September 2017
Changing Lands, Changing Hands: National Conference on farm & Ranch Access, Tenure, and Transfer, Denver CO, June 2017
National Farm Viability Conference: Farm Transfer Planning Workshop; and Farmland Investment Companies: Innovative Partners for Land Access? Albany NY, May 2017
Farm Succession Advisors Training, Manchester NH, May 2017
Maine Real Estate Professional Training: Tools & Resources for Working with Farms with Commercial Agricultural Potential, Belfast ME, April 2017
Farm Succession Planning Workshop, RI Land Trust Council, Tiverton RI, March 2017
Assessing & Preparing Land for Farming Workshop, Short Course: Moving Onto Your Own Land by Young Farmer Network and Southside Community Land Trust, Providence RI, March 2017
Harvest New England Agricultural Marketing Conference: Farm Succession & Transfer Workshop, Sturbridge MA, March 2017
NH Farmland Access & Transfer Info Night, West Ossipee NH, February 2017
NOFA-VT Winter Conference: Farm Bill Primer and Listening Session, Burlington VT, February 2017
NOFA-VT Winter Conference: New & Novel Land Financing Methods, Burlington VT, February 2017
NOFA-MA Winter Conference: Farm Lease Clinic, Worcester MA, January 2017
Build Your Network, Grow Our Future Conference, New Connecticut Farmer Alliance: Land Access Workshop, Bloomfield CT, December 2016
Stone Barns Young Farmers Conference: Land Access Workshop, Pocantico Hills NY, December, 2016
Municipal Land Leasing & Protection Workshop: A Focus on Farmland and Other Land, Greenfield MA, December 2016
Vermont Farm Succession School, Randolph VT, December 2016
New Hampshire Farm Succession School, Concord NH, December 2016
Maine Farm Succession School, Augusta ME, December 2016
Maine Land Access Conference sponsor, Augusta ME, November 2016
New England Farmers Union Annual Convention, Windsor CT, December 2016
Farm Ownership & Transition Workshop, Brunswick ME, November 2016
Farmer Veteran Stakeholders Conference: Land Access Workshop, East Lansing MI, November 2016
Connecticut Farm Bureau Annual Meeting, North Haven CT, November 2016
Working Lands Alliance Annual Meeting, Hartford CT, November 2016
It Takes A Region Conference: 2018 Farm Bill – Northeast Perspectives, Northeast Sustainable Agricultural Working Group (NESAWG), Hartford CT, November 2016
Farm Transfer & Succession Planning Workshop, NH Farm Bureau Annual Meeting, Meredith NH, November 2016
South County Landowners Workshop, South Kingstown RI, November 2016
Making Land Available for Farming Workshop: A Planner's Role, Southern New England American Planning Association Planning (SNEAPA) Conference, Worcester MA, October 2016
Land Access Workshop, National Incubator Farm Training Initiative (invitation only), Cold Spring, NY, October 2016
Rhode Island Non-Farming Landowner Workshop, Portsmouth, RI, September 2016
Farmland Access & Tenure Workshop, Common Ground Country Fair, Unity, ME, September 2016
Building Knowledge & Skills to Assist Farm Seekers & Transitioning Farmers, National Small Farm Conference, Virginia Beach, VA, September 2016
USDA BFRDP Project Directors Conference, St. Paul, MN, August 2016
Finding, Assessing, and Securing Farmland Workshop, Northeast Organic Farming Association (NOFA) Summer Conference, Amherst, MA, August 2016
NH Real Estate Professional Training: Tools & Resources for Working with Farms with Commercial Agricultural Potential, Bedford, NH, June 2016
Planning For The Future of Your Land Workshop, Greenfield, MA, May 2016
Farm Succession Planning Training for Service Providers, Virginia Polytechnic Institute and State University, May 2016
Vermont Farmland Access Workshop, White River Junction, VT, April 2016
Vermont Food Funders Network, Vermont Community Foundation, April 2016
Keeping Farmland Affordable & Accessible for Farmers Workshop,  Saving Special Places, Alton, NH, April 2016
Land Access, Farming in Community, Sirius Community, Shutesbury MA. April 2016
Just Food? Forum on Land Use, Rights & Ecology, Harvard University, Cambridge, MA, March 2016
Connecticut Land Conservation Council Conference, Middletown, CT, March 2016
Slow Money Maine Gathering, Gardiner, ME, March 2016
Gaining Access to Quality Farmland Workshop, CT NOFA Winter Conference, Danbury, CT, March 2016
NH Real Estate Professional Training: Tools & Resources for Working with Farms with Commercial Agricultural Potential, Enfield, NH, March 2016
Land Access and Leasing Workshop, SEMAP Annual Ag & Food Conference, Dighton, MA, February 2016
Farm Transfer Planning Workshop, Suffield, CT, February 2016. slides
 Access to Farmland Workshop, Litchfield Hills Farmer's Forum, Litchfield, CT, January 2016
Accessing & Assessing Land Workshop, NOFA Mass Winter Conference, Worcester, MA, January 2016
Land is Your Legacy Panel, Maine Agricultural Trade Shows, Augusta, ME, January 2016
Land Access Roundtable, 1st Annual Northeast New Farmer Gathering, Greenfield, MA, December 2015
Land Access Project Phase 2 Launch Convening, Leominster, MA, December 2015
Who Holds The Key To The Land? Workshop, NESAWG: It Takes A Region Conference, Saratoga Springs,NY, November 2015
What Is The Food Movement? And What Is Your Next Move? NESAWG: It Takes A Region Conference, Saratoga Springs NY, November 2015
Farm Succession Planning Workshop, New Milford, CT, November 2015
Farmland Access Workshop, Yoder Family Farm, Danby, VT, November 2015
Investing in Helping Farmers Find a Farm, Harvesting Opportunities Conference, Albany NY, November 2015
Farm Leasing Workshops, Piedmont Environmental Council, VA, November 2015
Farmland Access/Transfer Info Night, NH Audubon Center, Concord, NH, October 2015
Farmland Access Workshop, Bread and Butter Farm, Shelburne, VT, October 2015
Farmland Access Conference, Pineland Farms, New Gloucester, ME, October 2015
Understanding Farm Leases Workshop, Common Ground Fair, September 2015
Addressing Land Access, 2015 BFRDP Project Directors Meeting,  Reno NV, September 2015.
Utopian Solutions, Land and Water Conference, Brown University, Providence, RI, September 2015

CROPP Agronomy School, Bangor ME, September 2015

Farmland Preservation in the Granite State, NH Audubon Society, August 2015

Finding, Assessing and Securing Farmland Workshop, NOFA-MA Summer Conference, August 2015

Digging Deeper Conference, Land Access Panel: The Precarity of Transition—Holding Ground for Sustainable Agriculture, Chicago, IL, June 2015
Webinar Linking Food, Farmer, and Farmland Access, Sustainable Agriculture and Food Systems Funders Network, June 2015
Pioneer Valley Grows Spring Forum, LAND: the foundation of a healthy food system, Holyoke, MA, April 2015
Feeding The Future Conference, Connecticut College, March 2015
Monadnock Farmland Access Info Night & Farmer-Landowner Mixer, Keene & Jaffrey, March 2015
Massachusetts Land Conservation Conference, Farmland Access & Transfer Workshop, March 2015
Farm Succession & Estate Planning Workshop, Essex County, March 2015
Farm Business Succession Workshop, Harvest New England Agricultural Marketing Conference, Sturbridge, MA, February 2015
Farmland Seeker Forum, New Entry Sustainable Farming Project and Southeastern Massachusetts Agricultural Partnership (SEMAP), Dighton, MA, February 2015
Webinar: Tools for Finding and Assessing Farmland, New Entry Sustainable Farming Project, February 2015
Webinar: Linking Farmers to Land: Alternative Land Access and Tenure, Food Secure Canada and Farm Start, February 2015
Gaining Access To Quality Farmland, NOFA-CT Getting Started in Organic Farming Conference, New London, CT, January 2015
Real Estate Training, Tools & Resources for Working with Farms with Commercial Agricultural Potential, Middlebury, VT, January 2015
Beginning Farmer Resource Network Workshop, Maine Agricultural Trade Show, Augusta, Maine, January 2015
Planning For The Future of Your Farm Workshop, NOFA-MA Winter Conference, Worcester, MA, January 2015
New England Farmers Union Annual Convention, Portland, ME, December 2014
Young Farmers Conference Leasing Clinic, Pocantico Hills, NY, December 2014
Negotiation and Conflict Management Skills Workshop in partnership with MOFGA and Main Farmland Trust, Augusta, ME, November 2014
Monadnock Farm and Community Coalition Farmer Mixer Night, Walpole, NH, November 2014
Innovative Land Financing Mechanisms Workshop, Rutland, VT, November 2014
Vermont Connection & Conservation, UVM Rubenstein School of Environment & Natural Resources, Burlington, VT, November 2014
MOFGA's Farmer to Farmer Conference, Farm Succession Planning Workshop, Northport, ME, November 2014
Berkshire Farmland Initiative, Farmer-Landowner Mixer (North County & South County) Berkshires, MA, October 2014
Food Day Fair, Monadnock Food Coop, Keene, NH, October 2014
American Farmland Trust Conference, Land Access & Affordable Farmland Workshop, Lexington KY, October 2014
New Economy Week: Who Owns Vermont? Montpelier, VT, October 2014
Northeast Organic Dairy Producers Alliance (NODPA) Field Days, Stonewall Farm, Keene, NH, September 2014
National Land Conservation Rally 2014, Providence RI, September 2014
Common Ground Fair, Unity ME, September 2014
Farm Succession Information Night, Greenfield MA, June 2014
Farmland Access in the Berkshires, Pittsfield, April 2014
OUR LAND: A Symposium on Farmland Access in the 21st Century, Berkeley CA, April 2014
Agrarian Trust Land Access Principles think-tank, Paicines Ranch CA, March 2014
Seacoast Land Access Information Night and Farmer Mixer, Hampton NH, March 2014
Land Financing Mechanisms: New & Novel Approaches to Consider, NOFA-VT Winter Conference, Burlington VT, February 2014
Build Your Network, Grow Our Future, an event to strengthen Connecticut's agricultural community, February 2014
New Young & Beginning Farmer Rap Session, NH Farm and Forest Expo, February 2014
Accessing Farmland in the Valley – Farmland Access Information Night, Greenfield MA, February 2014
 Finding Land to Farm Workshop,

 NOFA-NH Winter Conference, February 2014

Farm Transfer Issues: Passing Farmland to New Farmers,Western Mass Agricultural Commission Gathering #2, January 2014
Beginning Farmers Resources Network, Maine Agricultural Trades Shows, January 2014
Leasing and Leases for Farmers and Landowners Workshop, NOFA Massachusetts Winter Conference

, January 2014

 Gaining Access to Quality Farmland Workshop, NOFA-CT Getting Started in Organic Farming Conference, January 2014
Member, Advisory Group,

American Farmland Trust-Utah State University Non-Operator Landowner Project, 2013

Co-organizer and presenter, Regional Land Access Info Nights, multiple locations in NH and MA, 2012 to present
Presenter, Cooperative Farming, Young Farmer Conference: Reviving The Culture of Agriculture,

 Stone Barns Center for Food and Agriculture, Pocantico Hills NY, December 2013

Presenter, Land Access, Farmland Protection, Farm Profitability, and Keep Berkshires in Farming,

 Western Massachusetts Winter Agricultural Commission Gathering, Hancock MA, 2013

Speaker and sponsor, Beginning Farmer Network of Mass. Fall Forum, Charlton MA, November 2013
Presenter, Transferring the Farm, Harvest New England Agricultural Marketing Conference, Sturbridge MA, 2013
Presenter, Cooperative Lease Models, Harvest New England Agricultural Marketing Conference, Sturbridge MA, 2013
Facilitator, Farmland for the Next Generation of Farmers,Harvesting Opportunities in New York: Growing Local Food Economies & Protecting Farmland Conference, American Farmland Trust, Albany NY, November 2013
Presenter, Negotiation and Conflict Management Skills For Farmers & Landowners, Maine Organic Farmers & Gardeners Association and Maine Farmland Trust, 2013
Land Access Workshop for Farm Seekers and Land Owners, Augusta ME, 2013
Land Access workshops, NOFA summer conferences, Amherst MA, 2009 – 2013
Maine Organic Farmer and Gardener Association (MOFGA) Farmer to Farmer conference, ME, 2012 – 2013
Farmland Accessibility: A Community Issue, MOFGA Common Ground Fair, Unity ME 2012 & 2013
Buying vs. Leasing Farmland Workshop for MOFGA Journey Person Program, Unity ME, 2013
Connecting Farmers With Farmland, Nearing Lyceum , Blue Hill and United ME, 2013
Finding Your Farm: From Basics to Action, 3rd Annual Young Farmers Conference, Stone Barns Center for Food and Agriculture, Pontico Hills NY, 2012
Access to Land, It Takes a Region NESAWG conference, Saratoga NY, 2013
Leasing Your Land to a Farmer in cooperation with UVM Extension, Vermont Land Trust, Mad River Watershed Conservation Partnership and Small Step Farm, Waitsfield VT 2012
Leasing Your Land to a Farmer workshops in collaboration with Maine Farmland Trust and Conservation Works, Bremen, Wells and Blue Hill ME, 2012
National Farm Viability conference, Middlebury VT
Massachusetts Land Trust conference, MA
Women in Sustainable Agriculture national conference, VT
NH Saving Special Places conference, NH
Non-farming landowner workshops, 15 in all six New England states.
Transferring the Farm workshops (multiple, 2004 – 2006)
Massachusetts Association of Agriculture Commissions, MA
Risk Management Strategies for Beginning and Small Farmers and Ranchers National Conference, 2007
Selected Presentations
Sponsor, Facilitator and Opening Remarks, Farmland Access and the Importance of Networks for Service Providers, Beginning Farmer Network of MA (BFN/MA) Fall Forum, Charlton MA, Nov. 2013.
Farmland Access, Tenure and Transfer: Conservation Tool and Context, Panel on Working Lands Conservation, 5th Regional Conservation Partnership Gathering, Nashua NH, Nov. 2013
Affordability (panel presenter and moderator), Farmland Access and Affordability Forum, Wethersfield CT, Oct. 2013
Co-Sponsor, organizer and presenter, New England Farmland Convening, Portsmouth NH, May 2013
Agriculture Trends in MA and New England and Land Conservation, Mt. Grace Conservation Land Trust, Athol MA, 2013
Land For Good's Approach to Farmland Access, JUST Land national gathering, Land Stewardship Project, Rochester MN, 2012
Access to Land for Beginning Farmers, National Beginning Farmer and Rancher Development Program Annual Conference, Rochester MN, 2012
Leasing Your Protected Farmland for Agricultural Use, Rhode Island Land and Water Summit, Kingston RI, 2010
Land Access, Leasing, Land Trusts and More, Drake Agricultural Law Center Forum on Beginning Farmers, Washington DC,, 2010
Farm/Ranch Succession Education, Programs and Services, Changing Lands, Changing Hands national conference, Denver CO, 2009
Farmland Access and Transfer, Georgia Organics, Atlanta, GA 2009
Annual conference, Massachusetts Association of Agriculture Commissions 2009.
What's the Plan for the Farm?, Michigan Land Use Institute, Traverse City MI, 2007
Challenges and Opportunities for Small and Beginning Farmers, Small and Beginner Farmers of NH conference, October 2007