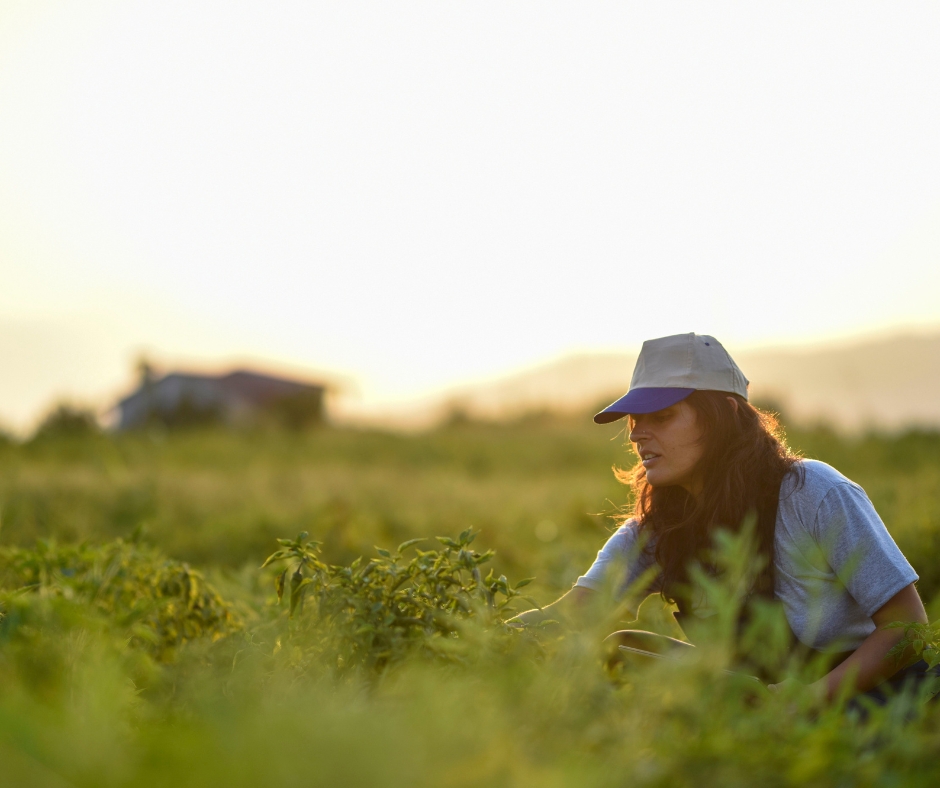 In early 2023, Land For Good's popular interactive webinar series Acquiring Your Farm returned to support farmers in their farmland access journey. Farmland access is one of the biggest challenges for beginning farmers in particular. This series teaches farmers some of the most crucial skills they need to secure tenure on a piece of land, including what they need to do to be financially prepared, how to assess a property, how to negotiate and communicate with sellers or potential landlords, and more. 
New this year, and based on participant demand, the series expanded from six sessions to seven, so we could dedicate an entire session to discussions of land justice. The land justice session offers participants the opportunity to reflect on and discuss a collection of rich, thought-provoking materials and questions in a safe space.
The 2023 series wraps up on March 1st, and we are already hearing great things from participants. For example, at the end of session four (finding and assessing farmland), 100% of participants said they feel more prepared to acquire farmland now than they did before the course.
I'm feeling more confident already – thank you!" shared one participant. "That session (communication and negotiation) was packed with great info!" shared another.
If you are interested in next year's course, please subscribe to our newsletter to receive news and updates. 
Ready to get started
Aspiring and beginning farmers can try our free online version, Acquiring Your Farm 2.0. This tutorial offers lessons and worksheets on seven land access topics to help you assess your situation and develop an action plan. You'll learn how farmland is acquired and held, determine the financial parameters of acquiring a farm, as well as the pros, cons and implications of owning farmland, plus alternative ownership approaches, and more. Resources will help you answer some of the most critical questions facing all farmers seeking to access farmland; questions like:

Is leasing or purchasing farmland (or a combination) the best option for me?  
What's the best farm property for my situation?
How do I finance my farm acquisition? 
How do I effectively work with landowners, landlords and other folks in the community?
Aspiring farmer with no experience?
Aspiring farmers with no experience will want to take a few important steps before looking for land. Some first steps include gaining experience on a farm, creating a business plan, and matching a desired tenure arrangement to their business plan.
There is a short interview entitled, Aspiring Farmers, that is full of advice from our Maine Field Agent about what you should do before you look for land. It includes:
Q: What advice would you offer people who are aspiring farmers, people who think they want to pursue farming as a career but don't have any experience farming?
Most important thing is working on a farm! Even if you have experience in landscaping, homesteading, or gardening, production farming looks very different. I recommend people work on a few different farms before deciding that they want to start a farm business.

Once you know that you can excel and enjoy that lifestyle (because it is a lifestyle, not just a day job) then it is time to start thinking about starting your own operation and creating a business plan. Usually I suggest that people have at least one year of data in order to make a comprehensive business plan, so that can look like managing an enterprise at the farm you are currently working at, or starting something small yourself."
Q: That's a lot to think about! Let's start with your suggestion that people should gain some experience farming. Where and how could they do that?
One of the best ways to find a farming job is to reach out locally. Go to the farmers market and chat with farmers and farmworkers there, build relationships and see which farms in your area would be a good fit. Talk to other people in your network that may have farmed.
View the full interview on our YouTube channel.
You can find many resources, as well as important first steps, in the Farm Seeker Toolbox. 
Questions or comments? Reach out to info@landforgood.org