LAP2 task forces continue to focus on specific deliverables. All task forces are making big strides as we come up on the midpoint of the project period. Here's a summary of task force outputs, progress and plans:
The Succession & Transfer Assistance Task Force
 unveiled the new 
Farm Transfer Network of New England 
website and has begun marketing this resource hub to new farm transfer providers who want to get listed in its searchable database.
Members developed and delivered a three-session Farm Succession School, that was conducted over two months in ME, VT and NH that assisted nine farm families. The Southern New England Farm Succession School will be offered next in MA, CT, and RI. Dates will be announced soon.
The task force also developed the professional training for farm succession planning advisors this spring (see above). Engaging transitioning farmers to do proactive planning remains a challenge in our region and nationally. For more information, contact task force leader, Annette Higby at annette.higby [at] comcast.net.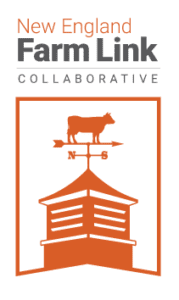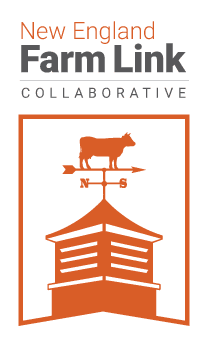 The Listing and Linking Task Force formed the New England Farm Link Collaborative (NEFLC), comprised of the region's linking programs. Together they host New England Farmland Finder, a regional farm property website they recently upgraded with improved, device-responsive functioning, and other features. NEFLC cross-posts farm properties and collaborate on education and outreach.
The task force also conducted a survey of farm link site users, and their findings show that over 80% of seekers and over 60% of landowners find members' linking program search tools useful. For more information, contact task force leader, Ben Waterman at ben.waterman [at] uvm.edu.
The Tenure Innovations Task Force's six committees are capturing, analyzing and sharing program and policy innovations in New England and nationally. The committees examine the evolution of agricultural easements, and the challenges around affordable farmer housing and urban land access. They focus on shared ownership models, paths to ownership and non-traditional partners, and hosted a convening focused on farmer and farm labor housing.
Using an evolving framework of types of tenure models, members analyze models with respect to legal arrangements, equity-building, security, affordability, stewardship, and risks and benefits sharing. Advantages and disadvantages will be compared across the types of models which range from traditional to cutting-edge. For more information, contact task force leader, Bob Wagner at bwagner954 [at] yahoo.com.