We believe strongly in collaboration and partnership. Sharing knowledge and experience with other professionals who work on behalf of farmers can help build their skills to better serve farmers. We work with service providers and supporters in many different ways and at many different levels.
Some examples of this work include our three-year multi-state Land For Farmers Project and Land Access Projects with over 40 collaborating organizations around the region. Through these projects we have developed new training, expanded advising, and improved resources and tools for farmers and landowners. We continue to learn further with our partners about how best to support the variety of beginning farmer communities in our region.
We have helped educate, train, and advise hundreds of agricultural service providers across New England, and nationally. These include federal and state service agencies, land trusts, conservation groups, attorneys, real estate professionals, and more. We have also worked with community leaders, as well as local and state officials, to address farmland issues in their town, region, or state to achieve agricultural land use planning and policy objectives related to farmland access, tenure, and tenure.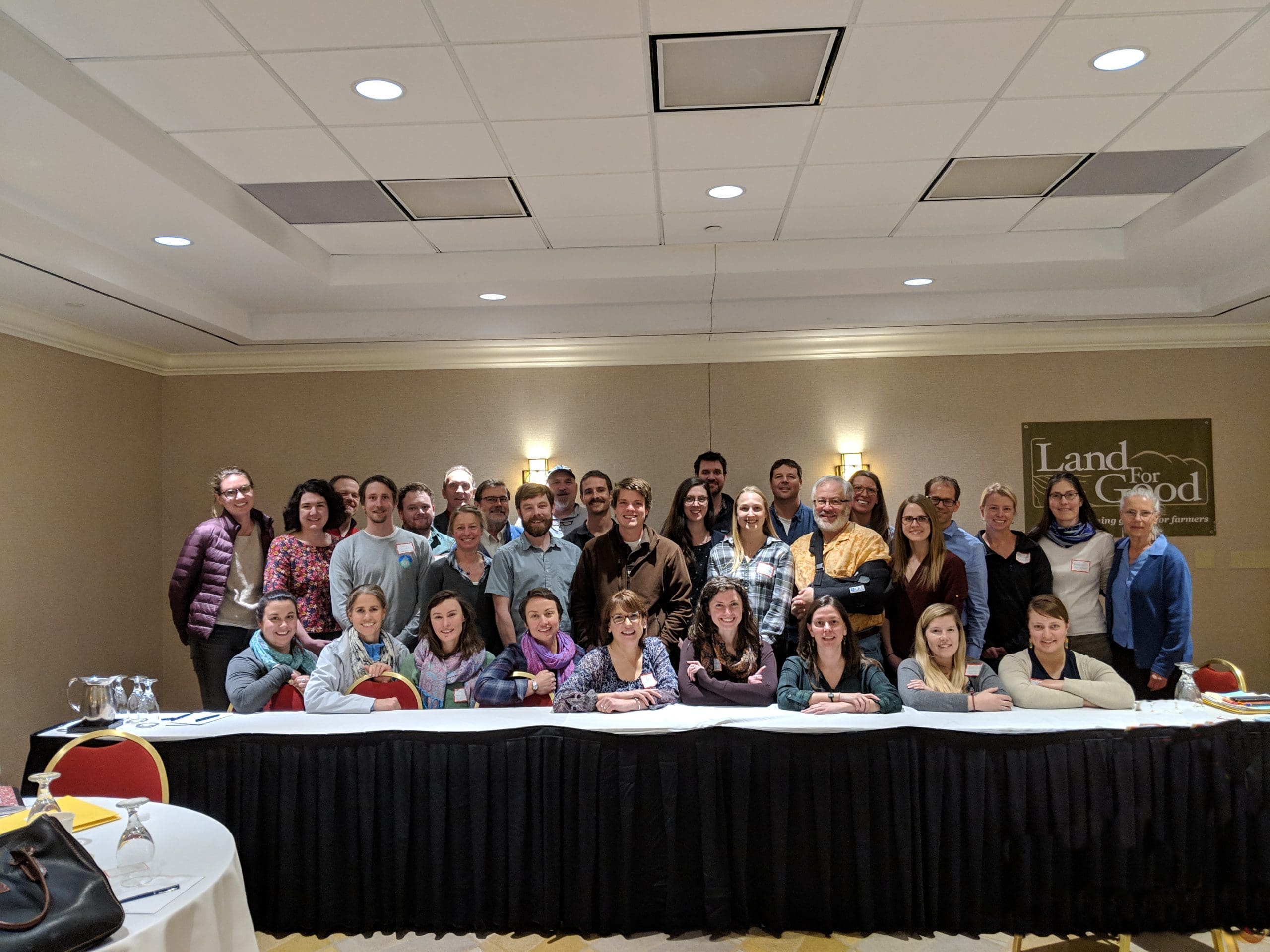 Representatives from 26 farm link programs from across the country attended the first national farm link clinic to improve the performance and effectiveness of their programs and share best practices.
We can help you:
Connect with farmers & landowners
Increase service delivery to farmers & landowners
Plan & implement projects on farmland access, tenure, and transfer
Develop customized resources & educational events
Educate your staff about farmland access
Our program staff has the innovation and inspiration to help you understand the connections between farmland access and food, farming, economic, and environmental issues. Our field agents are on the ground in each New England state to assist you. Complete our Farm Supporter Form to connect with us.
Learn more about our collaborative work! Read news of the recent work funded through the Beginning Farmer & Rancher Development Program (BFRDP) and other projects.
Find resources