Bo Dennis fell in love with farming at a young age because he found himself in a constant state of learning. He loved how much there was to learn and how farming allowed him to be his true creative self.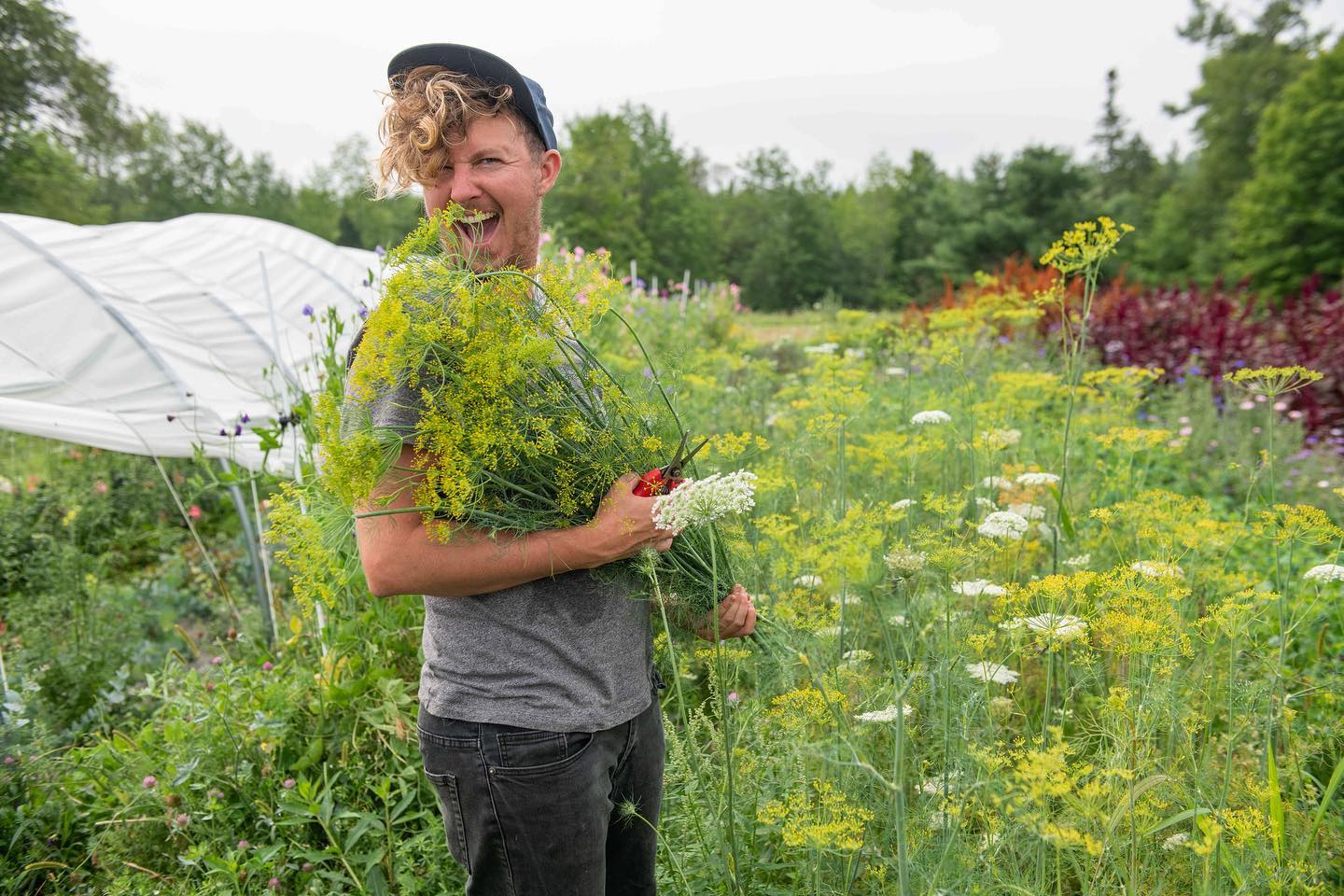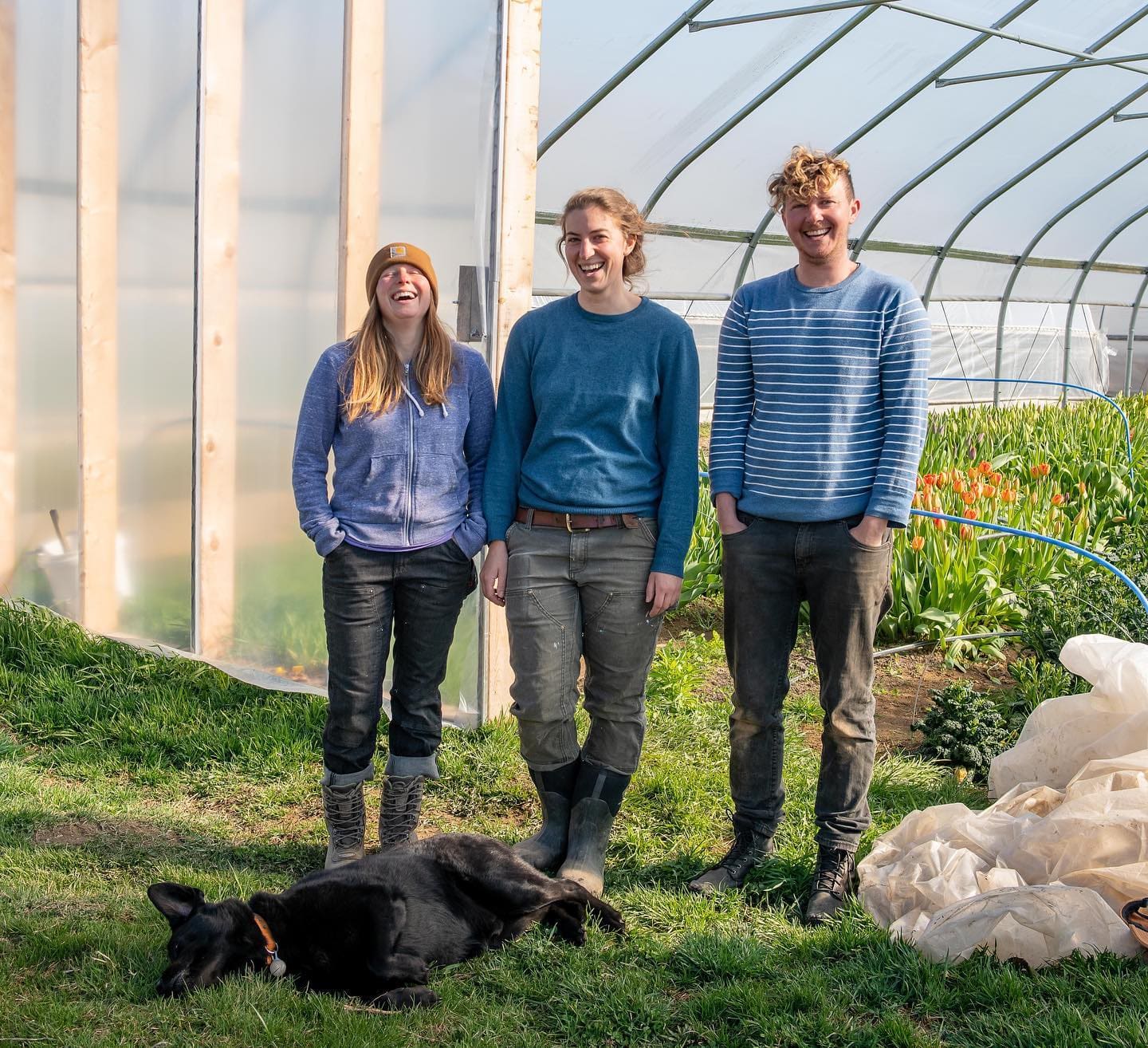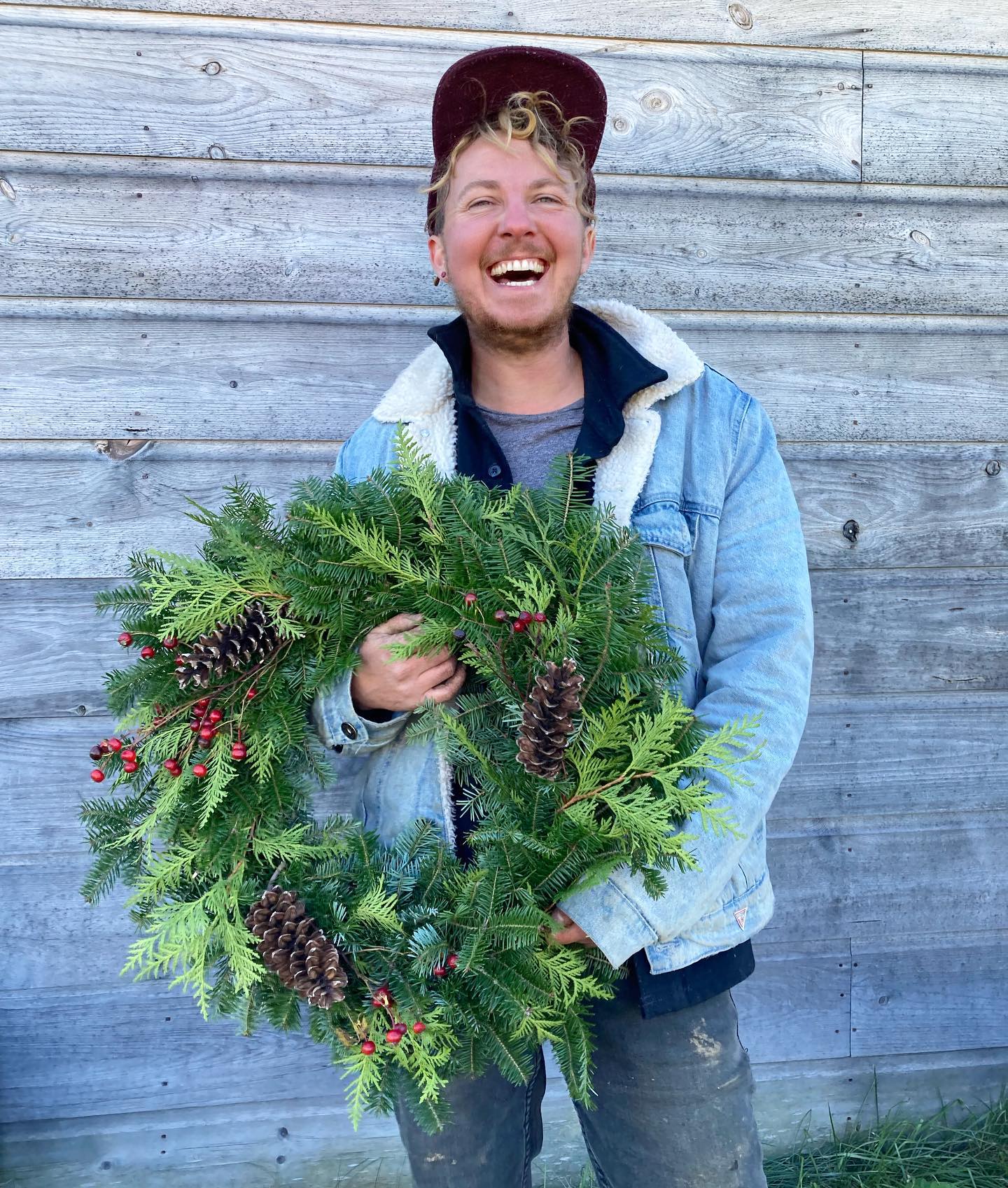 In addition to flowers, Dandy Ram Farm cultivates joy & diversity. After 12 years of farming on leased land, Bo purchased farmland in rural Maine. Photo credit Kelsey Kobik and Dandy Ram Farm
Bo began farming in 2008. He's worked at a dairy farm, vegetable farms, managed an educational farm for a college in central Maine, and worked with friends on a sheep farm. Bo moved into sustainably farming flowers in 2019 as Dandy Ram Farm.
After 12 years of farming on leased land in southern and central Maine, as well as on an island down east, Bo was looking to purchase farmland. As a rural queer farmer, Bo believed it was important to focus his land search within an existing community of allies where he felt accepted. He'd found that rural spaces were not always safe for queer and transgender farmers. At the time, he was leasing three properties from different landowners that were several miles apart, and he was not living where he farmed. His mental health was equally important to address since commuting to lease plots was not sustainable, especially while maintaining his off-farm employment.
I wanted land that was open and ready for cultivation," shared Bo, "and I wanted to live where I was producing."
Breaking down barriers to land access
Accessing farmland is the top barrier for most new and beginning farmers. Among the challenges are farmland affordability, availability, appropriateness and equitable and secure tenure. Shifts due to the coronavirus pandemic have only increased the prices and competition for farm properties, adding to the challenges of gaining access to farmland, especially for beginning farmers like Bo. 
New farmers need guidance to sort out and navigate the issues around accessing farmland to make sound land tenure decisions. Land For Good is the only organization focused solely on farmland access, tenure, and farm succession and transfer in New England – and a nationally recognized leader in farmland access. 
Over the years, Bo held multiple land leases. One of his first farm leases was a handshake agreement that proved difficult given the power dynamics between the land owners and Bo's access to his growing plots. When Bo started Dandy Ram Farm in 2019, he took advantage of the leasing tools and education available from Land For Good.
The Build-a-Lease tool was very helpful," shared Bo. "We were able to streamline the process for the lease writing as well as ensure it outlined in detail the infrastructure I could access as part of that land lease.  
And when Bo encountered obstacles in his search for farmland to purchase, he reached out to Land For Good for help. Abby Sadauckas, our Maine field agent and a farmer herself, helped Bo through the process. Together they clarified Bo's goals and objectives. Abby offered referrals, resources, and connections including strategies to connect with local landowners and the suggestion of working with the Legal Food Hub for legal representation.
Knowing there was someone there that you could call to help process the information was so important. Someone you trust that will advocate for your goals as a beginning farmer," shared Bo.
Helping identify the characteristics of Bo's desired land was pivotal. Abby helped Bo refine his search criteria so when the right property came onto the market, he would know it was a good fit and have the clarity to go for it. Bo was looking for a lasting arrangement to consolidate his perennials and annuals in one location, and he wanted to live on the same land he farmed. 
Finally, in spring of 2021 Bo was able to act quickly on an offered property that met most of his search criteria. He worked with the sellers to gain access to the land prior to closing with the help of a Land for Good lease template and planted perennials there last May. Bo moved into his new house on 18 acres of farmland in June.
Working with Abby was truly instrumental in our farm's ability and preparedness to access our long term land for farming," recalled Bo.
Bo wants to help other farmers break down barriers to accessing farmland. Through his work at the Maine Organic Farmers and Gardeners Association as the New Farmer Program Specialist, and his own personal journey, he supports and educates other beginning farmers.
Get creative," he shared. "Although I found farmland through the traditional real estate market, I connected with neighbors and was flexible in my vision. Describe who you are and what you're looking for to build relationships as these might lead to opportunities down the line. Especially in rural areas, this network building can take time but can lead to unexpected positive outcomes. By the time we moved the farm, I had already built relationships with my neighbors, 3 of whom are now CSA members."
Cultivating joy and diversity
Bo really identified JOY as a key component for his farm. This is evident in the way Bo markets his products and offers a mutual aid share that is distributed in the community," recalled Abby. "I think this is the light Bo brings to any room."
Bo is committed to standing in solidarity for equity and justice in agriculture by supporting those who have been marginalized and returning some of Dandy Ram Farm's profits back to those communities, contributing to Indigenous initiatives, and sharing medicines that grow on the land. Bo is thoughtful about holding the deed to this land and recognizes that it is the unceded ancestral land of the Penobscot people. He struggled with the decision to buy land.
I felt that privately purchasing land was a way of perpetuating colonization. What does it mean for a farm to profit from stolen land especially when colonization continues to block Indigenous communities from land? I consider this question part of my work and responsibility as a white land owning farmer." Bo is now exploring leasing out land he is not currently producing on to other beginning queer farmers.
2022 is an exciting growing season for Dandy Ram Farm. Their new location on 18 acres of land has a farmhouse, a small barn that will serve as a flower studio, and a newly constructed  seedling greenhouse. Bo grows annuals and perennial flowers, seeds for a seed company, and sustainably harvests greenery for wreaths that he ships throughout the US.
The goal of Dandy Ram Farm is to provide joy while in sustainable and just relationship with the land and its people. I'm excited to do this for years to come on our new farm and am grateful to Land for Good in helping me in these goals.